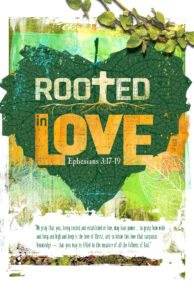 Enrollment for 2023-2024
Please encourage any families interested in our school to contact either Mr. Klatt (rklatt@salemlutheran.org) for K-8 students or Mrs. Grobe (jgrobe@salemlutheran.org) for preschool students. Families interested in our school are also encouraged to sign up for a tour on our website: www.salemlutheran.org
Picture Day October 2
Inter-State will be taking student and staff pictures again this year on Monday, October 2. Ordering online is easy, visit https://inter-state.com/FlyerEntry/80691NF
Retake day will be November 9. 
October 6 – NO SCHOOL
Our teachers will be having an in-service day to evaluate Map testing. There is no school on Friday, October 6.
Parent Teacher Conferences
      Oct 3, 5 & 9 – Our 5-8th grade parents can sign up to meet with their child's teachers on these dates. Meeting times available on these dates are from 4:00-8:00 p.m. It is a great way for us to make sure our students are off to a great start. Sign up here: https://www.signupgenius.com/go/10C054AAEAC29A0FD0-44137235-2023
      Oct 30 – Nov 2 – Preschool and K-4 parents will have the opportunity to meet with their teachers as well. Watch for meeting times from your child's teacher that will be posted for preschool. The sign-up for K-4 is here: https://www.signupgenius.com/go/10C054AAEAC29A0FD0-44258027-2023
Caps for Kids
On Wednesday, October 18, kids can pay $1 and wear their favorite hat that day! Proceeds will benefit the Caps for Kids Foundation which supports families who have kids with cancer.
WELS Teacher Conference – NO SCHOOL
There will be no school on the 19th and 20th, so our teachers can attend this year's WELS Teacher Conference in Mankato. 
October 23 – No Bus
There will not be any AM or PM bus service on Monday, October 23. School is in session. Please make arrangements to transport your child to and from school that day.
October 29 – Salem Trunk or Treat
Families are invited to host a trunk or bring their kids to our Trunk or Treat event on Sunday, October 29. Watch for more information coming soon!
Sports Update
Volleyball season is off to a great start. The A girls have been having success this season. They most recently won third place at the West tournament. The B girls have been learning with each game, and recently won their first game of the season. They continued their win streak and also took third place in the West tournament!
Our Disc Golf Team has also experienced success and is currently ranked 1st in the conference. They continue to practice every recess and during their scheduled practice times after school. 
Cross Country had their first meet on September 22. They ran well, and we are excited to continue seeing them improve.  
Upcoming Events
October 2 – Picture Day

October 6 – NO SCHOOL Teacher Map Testing in-service Day

October 3, 5, 9 – Middle School Parent/Teacher Conferences

October 18 – Caps for Kids

October 19 & 20  – WELS Teachers Conference NO SCHOOL 
October 23 – No Bus

October 28 – Public Speaking Festival at SCLA

October 29 – Trunk or Treat

October 30 – Nov. 2 – Preschool through 4th Grade Parent/Teacher Conferences
Referral Program
The School Board approved a program that gives the incentive to recruit new families for our school. If a family who has children enrolled refers a new family to Salem, they will receive a $200 tuition credit at Christmas per family they have referred. A church family who refers a new family will receive a $200 script gift card at Christmas per family if they so choose. There is no limit to the number of families you can refer. If you have any more questions about the program, speak to a School Board member or Mr. Klatt.
Box Tops for Education
Sign up at https://www.boxtops4education.com or download the Box Tops for Education app on your phone. 
Raise Right (formerly Shop With Scrip)
You can buy gift cards from your favorite brands to earn money for Salem on your daily purchases. Visit www.raiseright.com/enroll to set up an account today. Use enrollment code: 2241AD6C1441
We Are Also Collecting Aluminum Cans and Pop Tabs
Aluminum cans benefit our athletic program and can be bagged up and placed in the wooden bin that is next to the garage facing Panama Ave. We will continue to support The Ronald McDonald House by participating in the Pop Tab program. The cash received goes directly to support Ronald McDonald House. They can be dropped off in the bin at the entrance to the school. 
Prayer
One way we usually forget about how we can help our school and church is to pray for them throughout the year. Your prayers are always a blessing and it is great to know that you are asking God for his blessings in our school and church year.