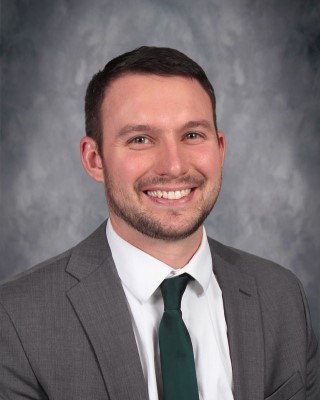 Ryan Klatt Principal
Ryan Klatt was born and raised in New Hope, Minnesota with his older sister, Megan, and younger brother, Caleb. His dad is a pastor at Trinity Lutheran Church and School and his mother teaches preschool there as well. He and his wife live in Stillwater and are currently working on home improvements.  Ryan likes to play sports and watch Netflix in his free time, but is most excited to get into biking and cross country skiing with all of the wonderful trails around Stillwater. He and his wife, Jessica, became parents in 2022 and welcomed their new daughter, Ivy!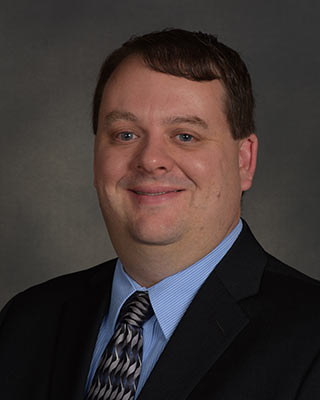 Ryan Wolfe Pastor & Catechism Teacher
Pastor Wolfe is excited to be a part of the ministry team at Salem to share the gospel in the Stillwater area. Pastor Wolfe grew up across the river near Eau Claire, WI and returns to the area after 11 years preaching in North Dakota and 6 in northern Wisconsin. Pastor loves ministry of all different kinds, but especially enjoys teaching adults and sharing the basics of faith with new members and nonmembers. Pastor enjoys music of almost every variety (singing, playing piano, trumpet, handbells, and starting guitar) and listens to everything from country to classical. Pastor and his high school sweetheart Jessie have been married since 2000, and have four children in grade school, high school, and college. His hobbies revolve around the family these days, but in his spare time he enjoys science and science fiction, and is eager to renew some woodworking and outdoor hobbies. To God be the glory!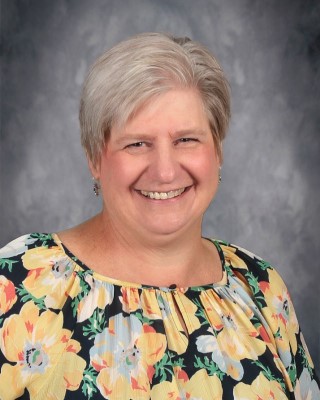 Jane Grobe Preschool Director & Teacher
Jane Grobe has an Associate of Arts Degree from Wisconsin Lutheran College in Milwaukee, Wisconsin. She also has a Bachelor of Science Degree in Elementary Education from Martin Luther College in New Ulm, Minnesota. Jane has taught at Salem since 2001. Her fourth grade teacher made a lasting impression on her by organizing hands-on experiments, involving all children in each lesson and embracing each child's differences, long before it was popular to do so. These are things that Jane takes forward into her classroom today. In addition to teaching in the 4 and 5 year old preschool classroom, Jane is the director of Salem's multi-room preschool program and also is also a mentor teacher. She loves catching up with students from her former classes on Facebook especially when they look back fondly on their school experiences.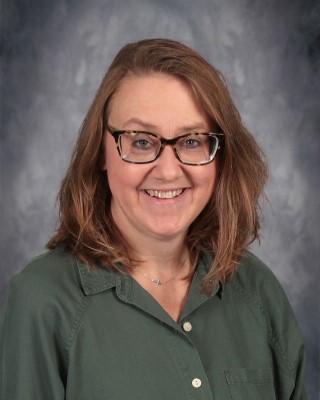 Jill Kaiser Preschool Teacher
Jill Kaiser has a Bachelor of Science Degree in Elementary Education from Dr. Martin Luther College in New Ulm, MN. She has been blessed to teach in schools located in Green Lake, WI, Downers Grove, IL, Salt Lake City, UT, and Phoenix, AZ. She has experience teaching grades Preschool through 8th grade during these years. She joined Salem in 2017. She will soon be teaching for 30 years. Jill and her husband, Mark, live in Cottage Grove. They have 2 daughters, Alyssa and Makayla. She likes spending time with family by playing cards and taking walks. She enjoys teaching God's little lambs and leading them to their Savior.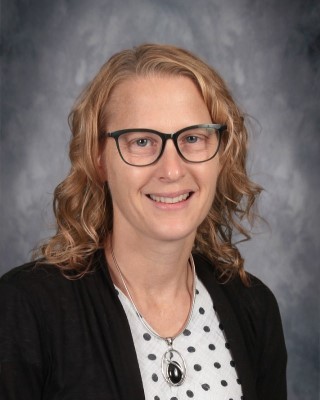 Amy Stilwagon Preschool Teacher
Amy Stilwagon is a Milwaukee Wisconsin native with a Bachelor of Science degree in Education from Martin Luther College in 1999. Amy has 20+ years of teaching experience with various students preschool through 12th grade in the public and private schools. She joined our Salem team in 2018 teaching the three-year-old classroom. Her philosophy of teaching is that children learn through play and loves Hands-On learning projects and creativity that the children display while learning about their amazing Savior who has died, rose, and has a place for them in Heaven. When not at school, Amy is busy raising her six children along with her husband Shawn. In her spare time, she enjoys crafts, cooking, coffee and baking.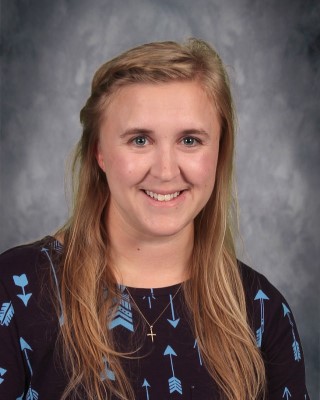 Allison Dorn Kindergarten Teacher
Allison Dorn graduated from Martin Luther College in New Ulm, Minnesota, with a Bachelor of Science in Early Childhood Education in 2017. She was first called to teach at Little Lambs Learning Center in Duluth, Minnesota, serving there for two years. In 2019, she married Luke and was called to St. Paul's Lutheran Church, in Beverly Hills, Florida to be Precious Lambs' Director and lead teacher. She is excited to be in the kindergarten room at Salem. Allison grew up in the Midwest. Her family moved from West Bend, Wisconsin to Stillwater, Minnesota to Crete, Illinois before she went to college. She enjoys baking, crafting, being outside, and singing with her husband.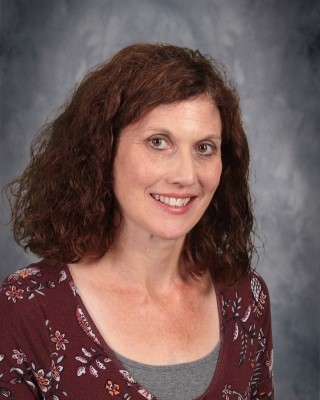 Debbie Hansen 1st Grade Teacher
Debbie Hansen currently teaches first grade at Salem. She has been a member of the faculty since 1998. Debbie is Minnesota State certified and hold a BAS in Elementary Education from the University of Minnesota – Duluth. She also is Synod Certified through Martin Luther College in New Ulm, Minnesota. Debbie has taught grades first through fourth at Salem Lutheran School.  She enjoys sharing her love of Jesus with all age levels year after year. Debbie loves how excited the children are to learn new things. She has had various responsibilities at Salem such as assisting with Sunday School and being Athletic Director. Her current responsibilities include Vacation Bible School coordinator and Education Night coordinator. Debbie grew up on a farm in Sleepy Eye, Minnesota. She currently lives in Somerset, Wisconsin with her husband Tim and teenage boys Ethan and Noah. She enjoys spending time with her family by taking their dog Jacques on walks, watching movies, and going on vacations.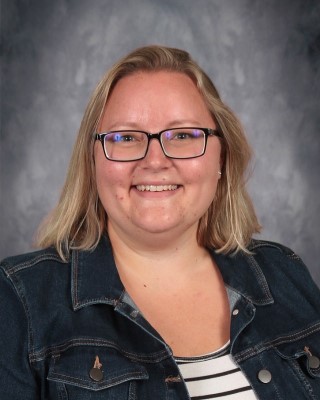 Michelle Stob 2nd Grade Teacher
Michelle (Thierfelder) Stob grew up in West Palm Beach, Florida and attended public grade school through high school. She then went to Martin Luther College in New Ulm, Minnesota to study Elementary education. Michelle graduated in May of 2014 and married Tom Stob that same August. They lived in New Ulm for 2 years while Tom finished his double major and Michelle was employed with Trinity Lutheran in Nicollet at Caring Arms Childcare. Upon Tom's graduation they moved to Denver, Colorado as Tom was assigned to Zion Lutheran to teach. During the 5 years they lived in Denver the Lord blessed them with 3 children: Matthias, Eleanor, and Abel. Michelle filled her time with being a stay at home mom, subbing when the area Lutheran schools needed her, and leading a very active church life. When Tom was called to Salem in 2021, Michelle once again helped wherever her church needed her and was called to teach 5-8 English for one year. Now she is getting ready to continue her career as the new 2nd grade teacher at Salem. When she's not teaching or running around after her 5, 3, and 2 year-old she enjoys reading, swimming, kayaking, knitting, and sewing.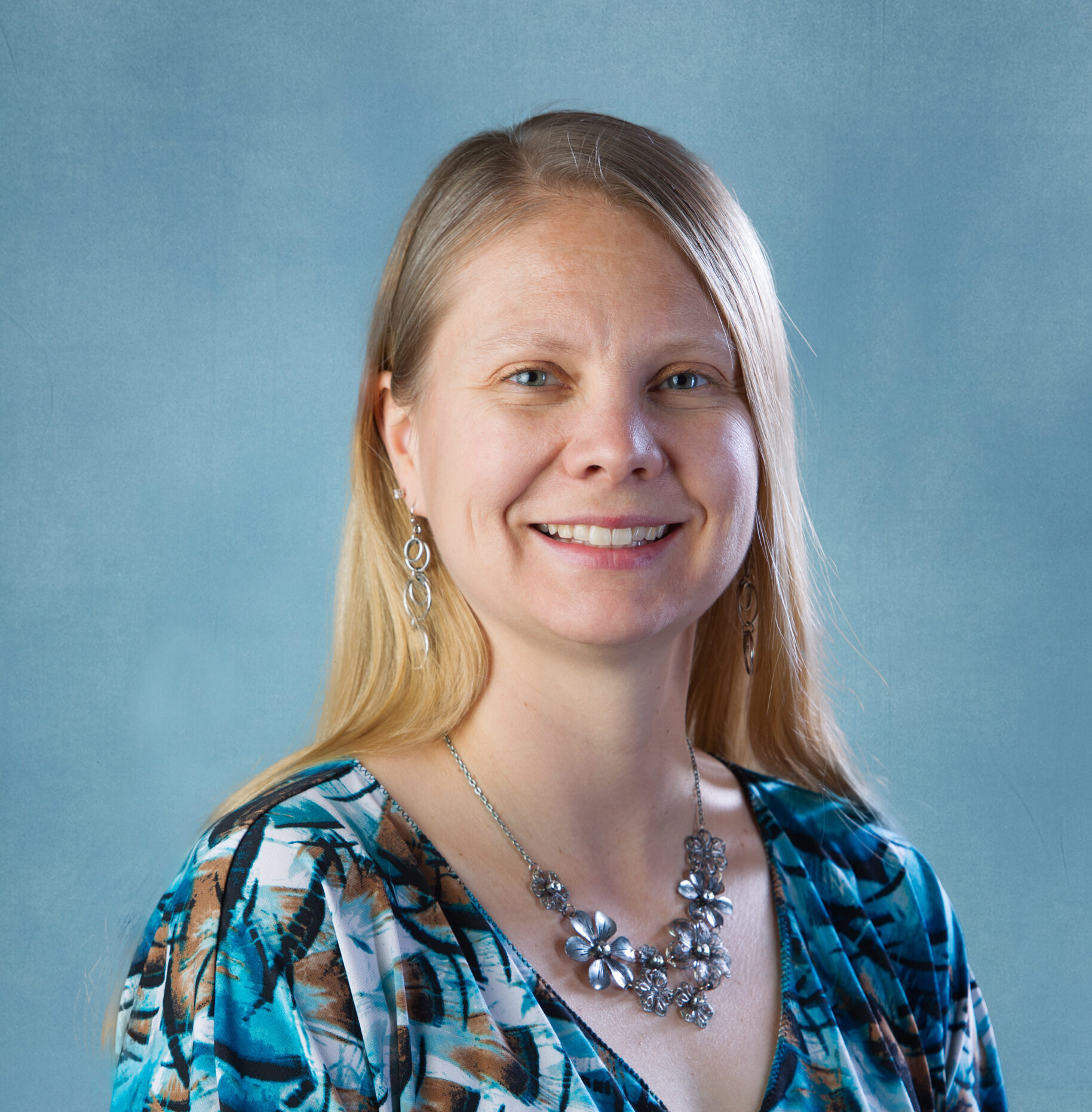 Jessica Wolfe 3rd Grade Teacher
Jessie Wolfe grew up in Goodhue, MN on a dairy farm. She attended an area Lutheran high school where she met her husband (Pastor Ryan Wolfe) and they were married in 2000. They have four teenage children who keep them busy. She graduated from MLC with a Bachelor of Science degree in Education. She has lived and taught preschool in WI, ND, and MN. She has a passion for church and school ministries and also mentors new beginning teachers. When she finds free time she enjoys a good book, hiking, playing handbells, or crafting of many types.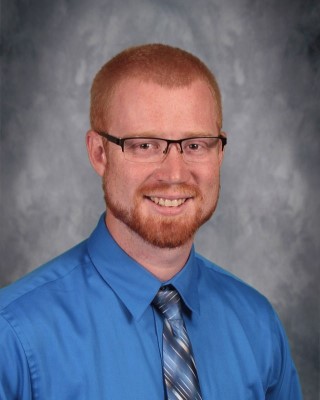 Tom Stob 4th Grade Teacher
Tom Stob is a native to the area, growing up in Star Prairie, Wisconsin and attending St. Croix Lutheran High School. He graduated from Martin Luther College in 2015, where he majored in Elementary Education and K-12 Physical Education. After graduation, he received an assignment to teach 3-5 grade and be the athletic director at Zion Lutheran School in Denver, Colorado. While at MLC he met his wife, Michelle. The Lord blessed them with three children: Matthias, Eleanor, and Abel. As a family, they enjoy doing different things such as kayaking, hiking, camping, fishing, hunting, and snowmobiling.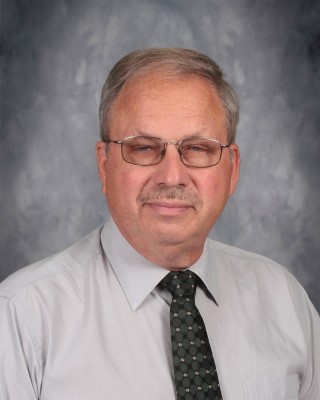 Dan Bredendick 5th – 8th Grade Teacher
Dan Bredendick was born in Neenah, Wisconsin, and graduated from Dr. Martin Luther College. Dan has over 30 years of teaching and principal experience in North Hollywood, California. He's excited to be joining the Salem faculty this year. Dan married his high school sweetheart, Kristi, and they have two daughters. Kristi teaches first grade at Crown of Life in West St. Paul. When he's not teaching, Dan enjoys hiking, backpacking, woodworking, photography, old cars, and construction.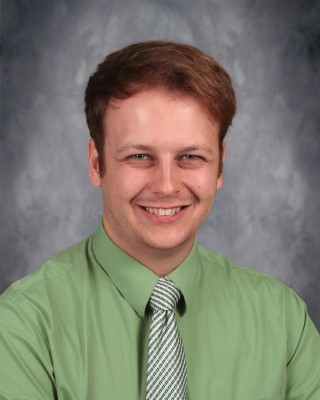 Luke Dorn 5th – 8th Grade Teacher
Luke Dorn is a 2018 graduate of Martin Luther College in New Ulm, Minnesota where he received a Bachelor of Science degree in Elementary Education with an emphasis in coaching. He taught at St. Paul's Lutheran School in Beverly Hills, Florida for four years before returning to the Midwest. Luke grew up in Lewiston, Minnesota, where he attended St. John's Lutheran School (K-8). After grade school, he attended Luther High School in Onalaska, Wisconsin and graduated in 2014. He enjoys watching the Twins, listening to music and playing piano, singing in church with his wife, Allison, and hiking and camping in the great outdoors.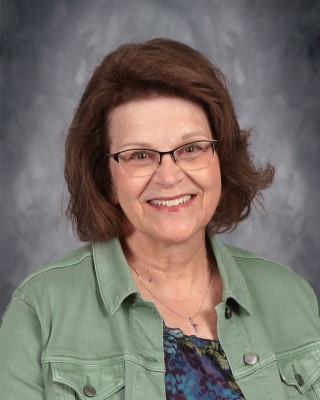 Diane Light Administrative Assistant
Diane has a Bachelor of Science Degree in Business Administration from the University of Wisconsin, LaCrosse. Previously she worked as a System Analyst and has been at Salem since 2004. In school, Diane fondly remembers the school plays, particularly the musicals because she loved working as a team, and of course, singing. She continues to share her musical talents with the Salem community as a member of the Senior Choir.